Realtek RTD1296 U-boot & Linux Source Code Released, RTD1619 Cortex A55 SoC Shows up in Code
Media centers based on Realtek RTD1295 or RTD1296 processors have been around for a few years. They usually run both Android and OpenWrt operating systems for respectively media functions (4K video playback, HDMI input recording…), and NAS functions like file sharing. media downloads, etc…. SinoVoIP also unveiled Banana Pi BPI-W2 board powered by RTD1296 last year, but so far I was not aware of any source code for the target.

Synlogy actually released a Linux 4.4 tarball a while ago, but more recently SinoVoIP released Linux 4.9.119 and U-boot source code for RTD1296 in Github.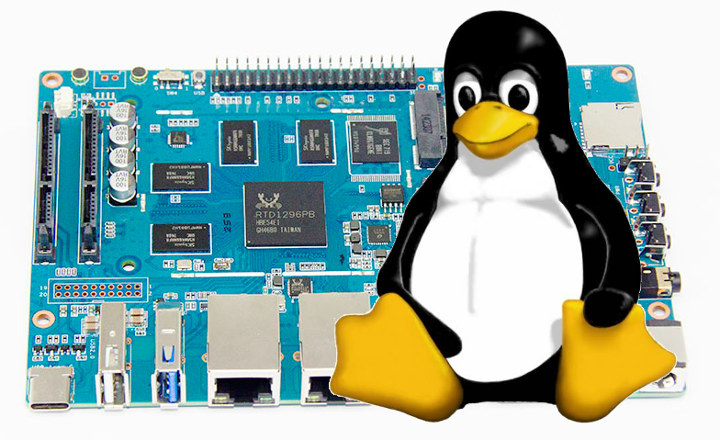 You'll find instructions to build from source, and flash the resulting U-boot and Kernel image from the Github page. There's also some mainline Linux support for RTD1295, but maybe this release will help further speed up mainline support.

Beside code for RTD129x (RTD1295/RTD1296), we'll find references to RTD139x (RTD1395) a cost-down version of RTD1295, as well RTD16xx, more specifically RTD1619, an hexa-core Cortex A55 processor with some interesting features according to the device tree files:
Mali Midgard GPU

HDMI Tx, HDMI Rx

SATA, PCIe, USB 3.0
There are four DTS files which normally describe boards listed with RTD16xx processor: Realtek_Mjolnir_2GB (with or without NAND flash), Realtek_Rescue_1GB, and Realtek_Thor_FPGA.

Thanks to Nobe for the tip.

Source CNXsoft